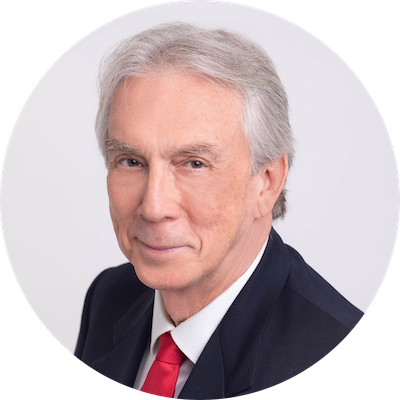 Will's practice  primarily includes estate planning and probate along with ancillary areas such as business succession planning and pre-marital /post-marital agreements. Will merges his previous experience at a large Dallas law firm with a small firm mentality, acknowledging each client's individual personality and planning needs. Will's practice intentionally replaces the traditional attorney's office and its limited office hours with the convenience and comfort of meeting in a client's  home or office during the day, evenings, or on weekends. Both Will and his clients love this flexibility. Furthermore, all estate planning engagements are on a fixed fee basis, thereby eliminating the common fear of open-ended hourly billing or a $200 phone call.
Will has a variety of legal experience. From practicing with a small firm in Arkansas, to practicing  with one of the biggest firms in Dallas (Gardere & Wynne), his legal career has had two distinct segments. One segment as a trial attorney and the other as an estate and legacy planning attorney. As a trial attorney, Will tried over 100 jury trials in State and Federal Courts and successfully appealed to the State Supreme Court on multiple occasions.  As an exclusive estate and legacy planning attorney, Will has focused on creating a client centered format.
Will's broad legal, business, and insurance experience allows him to give his clients a unique, professional perspective on their risk management strategies. Clients want an informed and enduring relationship with their attorney as well as a customized strategic plan for their family's security. Clients are not looking for a one time encounter that produces only documents. Estate planning should be based on a relationship, not a transaction.
Education:
University of Arkansas, BS Social Work, ROTC Scholarship, Baseball Scholarship

University of Arkansas School of Law (JD) With Honors, Law Review

Southern Methodist University School of Law, (now Dedman School of Law, Masters of Laws (LLM) in Taxation, With Honors

Southern Methodist University, Graduate Certificate in Mediation
Will's degree in Social Work has added great perspective to his practice, as affirmed by a  senior tax partner at Gardere & Wynne when he noted, "That is a perfect degree for the practice of law and understanding people's needs." Will's education is perfectly designed to understand family dynamics and to create a strategy that provides long term security and peace of mind.
Personal:
Married to Lisa Bercher Morris for over 35 years

Three adult boys – Brad, Paul, and Zack

Five grandchildren— ages one to fourteen.
Will's family inspires the peace of mind he seeks to provide his clients. Will and Lisa have enjoyed watching their boys grow up and have always planned for their children to have the same life experiences and opportunities as their parents, even if they were not readily available. Will and Lisa have attended over a thousand athletic events (football, basketball, baseball, ice hockey, roller hockey, and track meets) and have seen their share of emergency rooms, x-rays, stitches and car accidents. They have attended scores of school plays, band concerts, and awards ceremonies, and been proud parents at high school and college graduations.  They have experienced the aging of Will's parents and grandparents into their 80's and 90's as well as the tragic loss of Lisa's parents in their 60's.  Simply stated—Will understands your story.
Lisa is an extraordinary interior designer; Brad is a Master Plumber with Matrix Plumbing;  Paul is a CPA  and director at Now CFO in Dallas; Zack is a CPA with Citrix Systems, Inc. in Fort Lauderdale Florida.
Professional:
State Bar of Arkansas, Licensed 1977

State Bar of Texas, Licensed 1990 – Real Estate, Probate, and Trust Law

Dallas County Bar Association – Probate, Trust & Estate Section

Collin County Bar Association—Estate Planning & Probate Section

American Bar Association – Real Property, Trust & Estate Law Section
Other Areas of Involvement Over the Years
Eureka Springs School of the Arts – Eureka Springs, Arkansas – Current board member

Business Law Instructor -Westark Community College (now University of Arkansas at Fort Smith for 11 years

American Legion Baseball Coach for 10 years

Director of Youth Formation -Prince of Peace Catholic Community for 5 years

Board of Trustees and Former Board Chair – The Winston School, Dallas, Texas for 15 years